USS Cabildo (LSD-16) Crossing the Line
These pictures are courtesy of Cabildo Crewmember Association member Jim Nunner EM3 aboard 1961 -1964.
On March 6, 1962 the USS Cabildo crossed the Equator enroute to Christmas Island. Here King Neptune is assuming command from Capt. Gray who was rumored to be a shellback. This was the first of the USS Cabildos three line crossings in 1962
.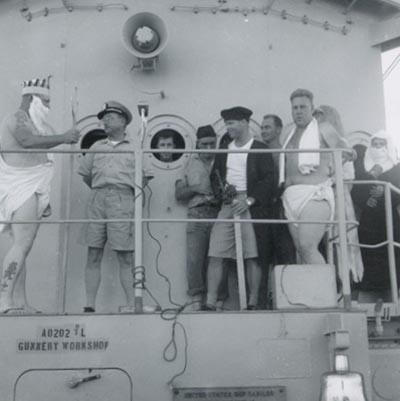 King Neptune assuming command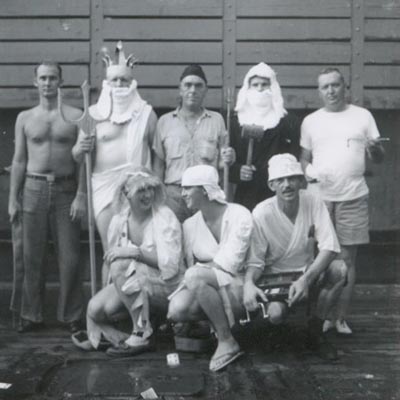 King Neptune (CWO Eaton) and his court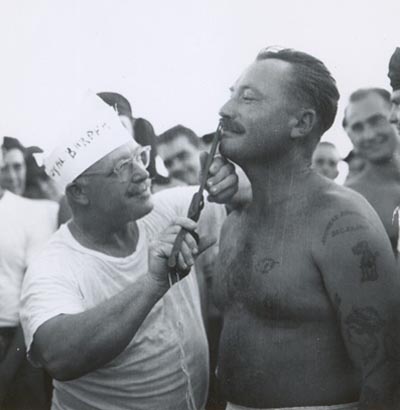 The offical Barber begins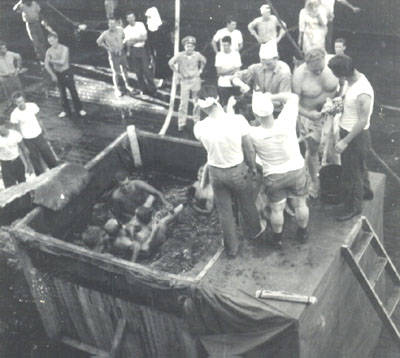 The barbershop is busy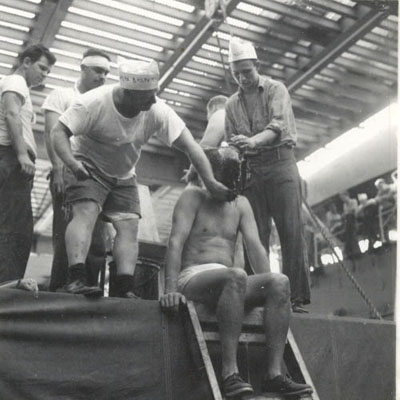 The barbers finishing touches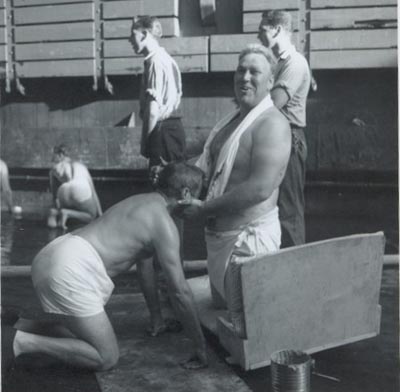 Kissing Neptune's Baby's Bellybutton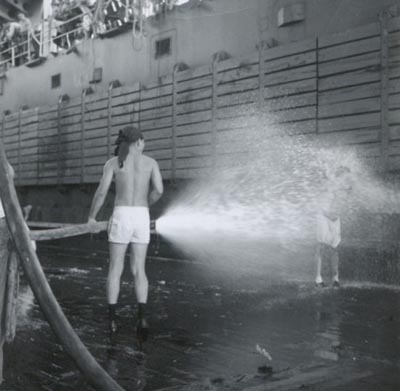 Freshwater Washdown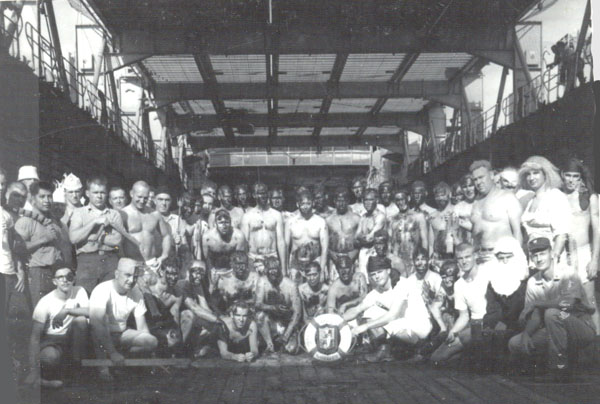 The March 6, 1962 Shellbacks
Later in 1962 the ship crosses for the second time returning to Christmas Island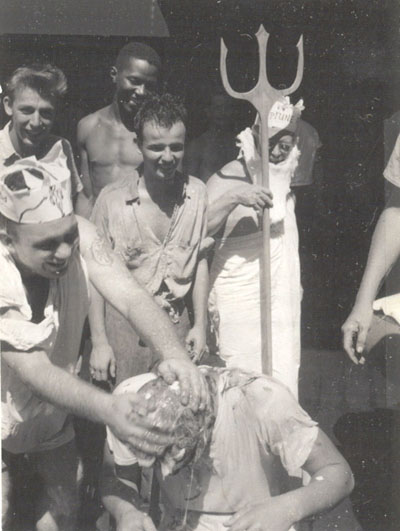 The new baber looks young but competent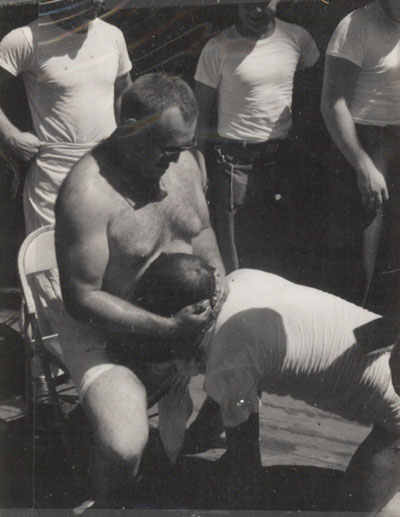 A new Neptune's Baby gets kissed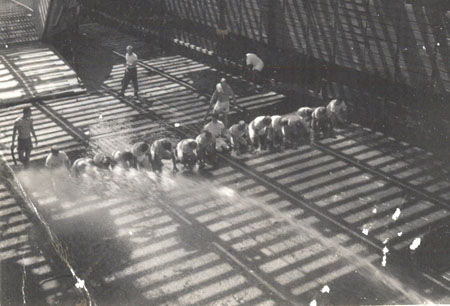 Cleaning up after the new barber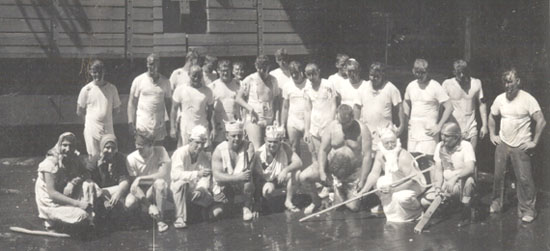 Neptune's Court and the second 1962 shellback group
Note: The USS Cabildo crossed the equator a third time in 1962. By then all aboard may have been shellbacks as I have not found any thrd crossing pictures.
---
USS Cabildo (LSD-16) Association Website - Last Revision April 1, 2006
This page is maintained by Warren Gammeter <Webmaster@usscabildo.org>.