The Eighth Reunion of the USS Cabildo (LSD-16) Crewmembers' Association
San Mateo, California - October 10-12, 2003
Fleet Week San Francisco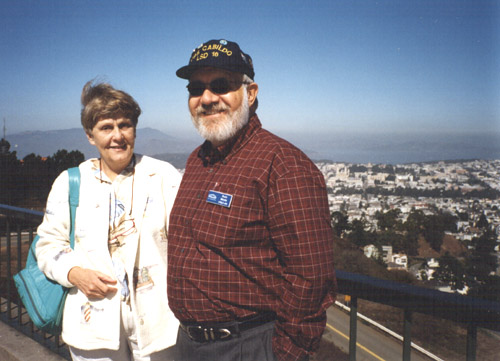 Maureen Bittle and outgoing Cabildo Crewmembers' Association President Dale Bittle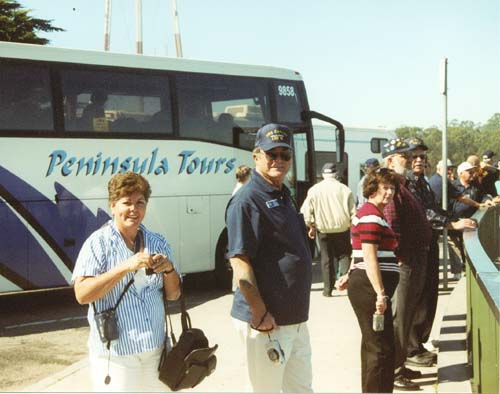 Angie and Jack Mason at Twin Peaks on our way to San Francisco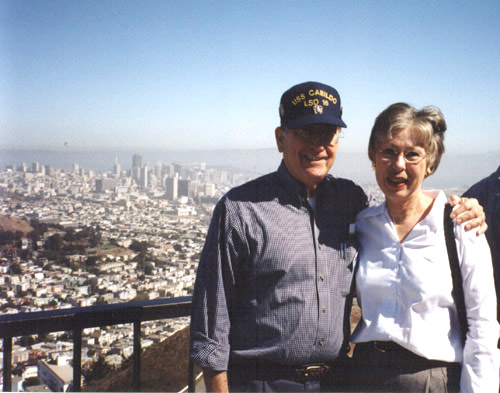 The Reunion Hosts - Warren and Carol Gammeter at Twin Peaks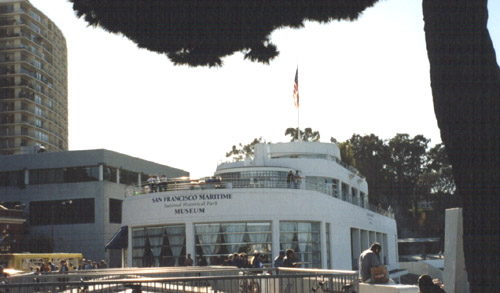 We joined the Maritime Museum's Viewing Party on the Museum's balcony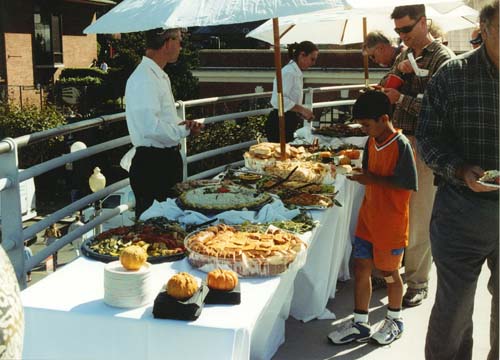 We had a nice spread of snacks and beverages
Our view from the Museum accross Aqatic Park to the Marin Headlands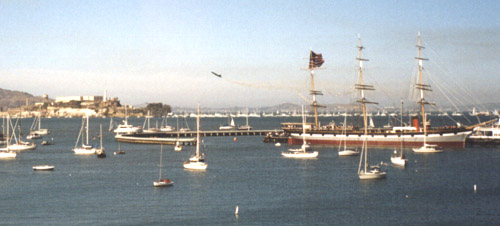 A low, slow Blue Angel flyby well below the Balcutha's Mainmast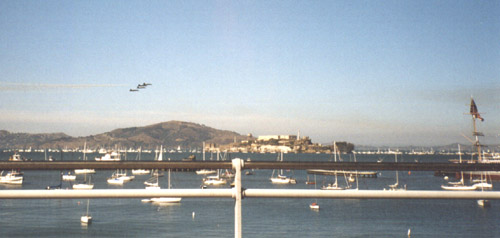 A tight Blue Angel formation with Alcatraz to the right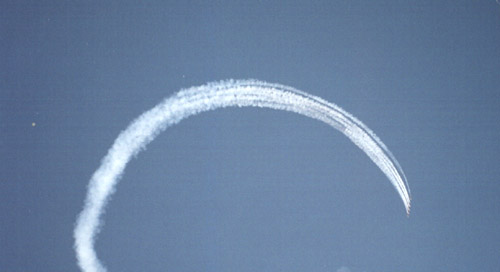 One of many nice rolls in tight formation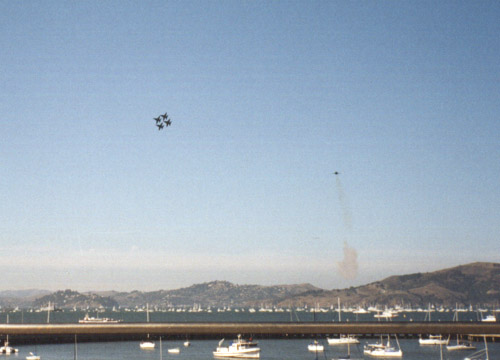 Could they be any closer?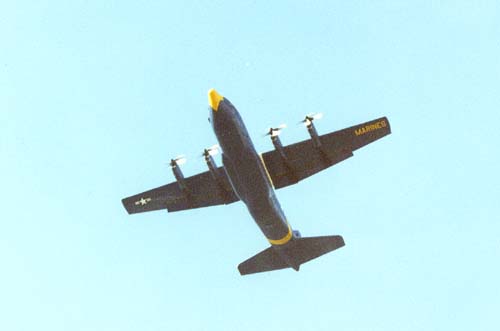 Not to be out done an arobatic C130, the Blue Angles Mothership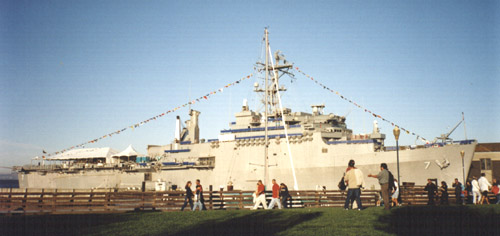 Fleet Week Visitor - the USS Cleveland (LPH-7)
a modern LSD!
Return to the 2003 reunion menu,

Jump to Reunion Photographs 1996 1997 1998 1999 2000 2001 2002


USS Cabildo (LSD-16) Association Website - Last Revision April 7, 2006
This page is maintained by Warren Gammeter <Webmaster@usscabildo.org>.