USS Cabildo (LSD-16) Vietnam 1966
The following pictures are courtesy of USS Cabildo Crewmembers' Association
member Arlee Taylor FN aboard 1963 -1966.
This group of mostly colored pictures gives some good glimps of operations in Vietnam.
A River boat along side the USS Cabildo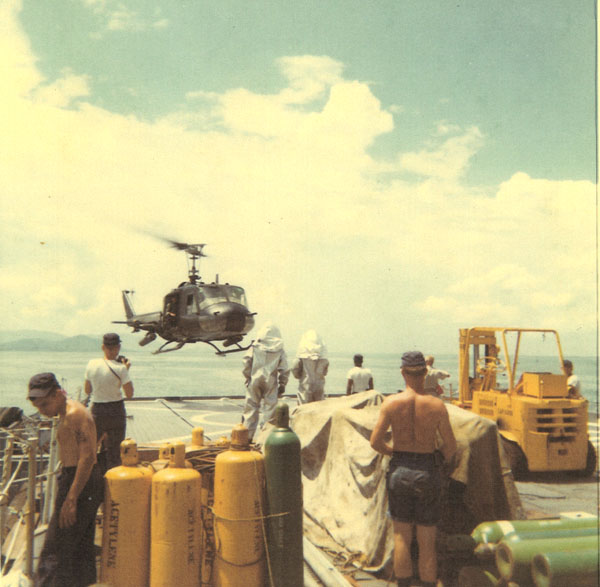 A Huey landing on the flight deck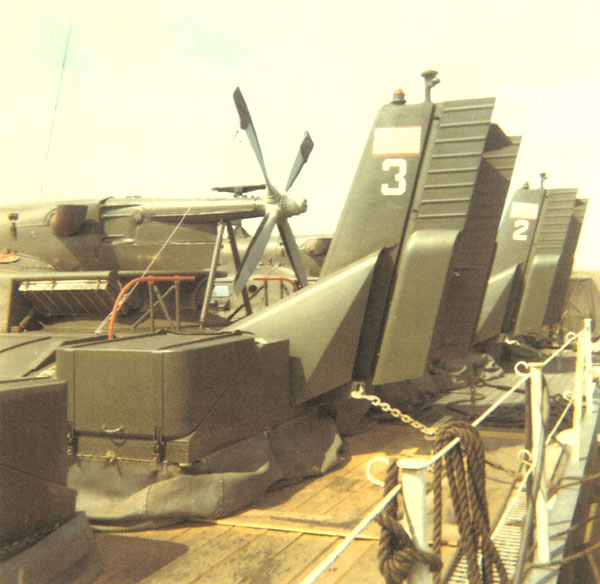 The first air boats for Vietnam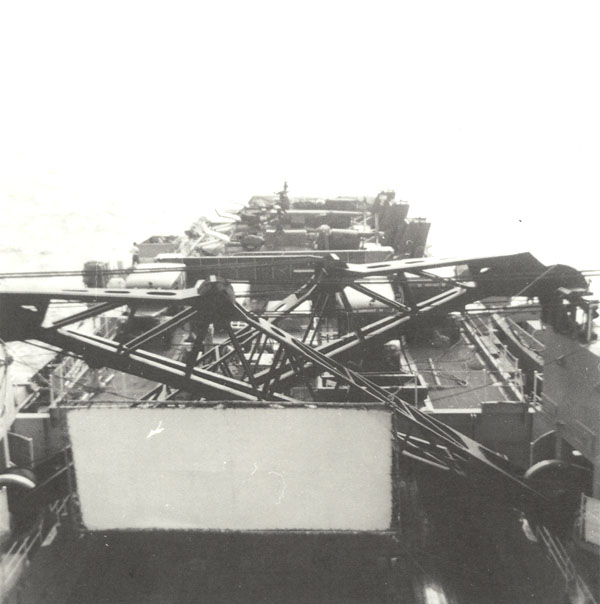 The air boats on the flight deck behind our Cinemascope Movie Screen
Repairing an LCM ramp in the welldeck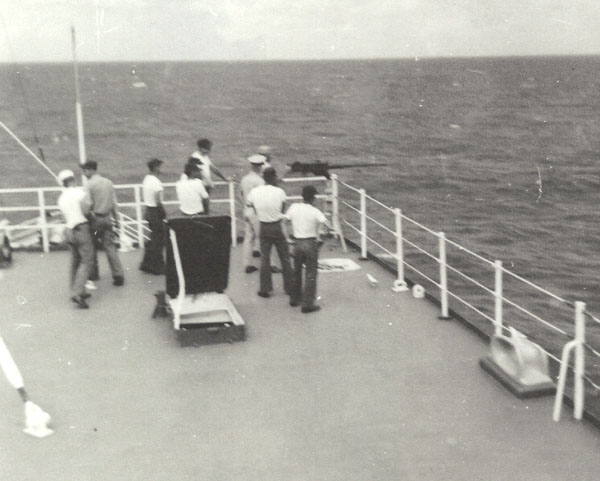 50 Cal Machne Guns were installed for Vietnam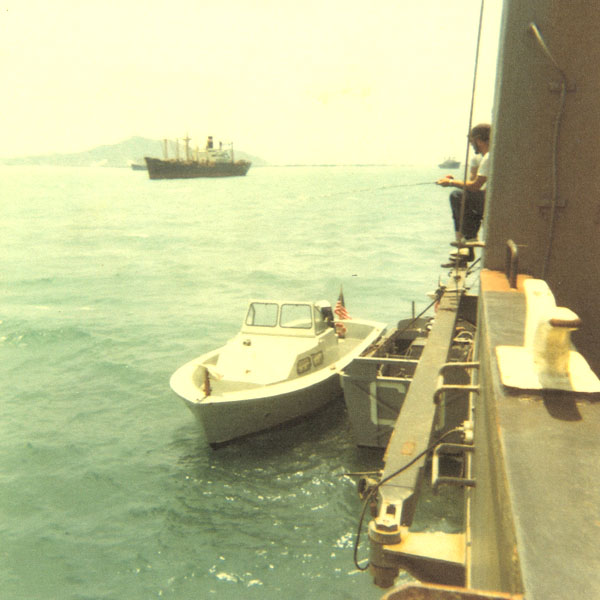 The Captain's new Gig - good fishing boat?
USS Cabildo (LSD-16) Association Website - Last Revision August 16, 2004
This page is maintained by Warren Gammeter <Webmaster@usscabildo.org>.