Photographs of the USS Cabildo (LSD-16)
1960's To Stricken
---
The following four photographs are compliments of Lt(jg) Warren Gammeter.
circa 1962-64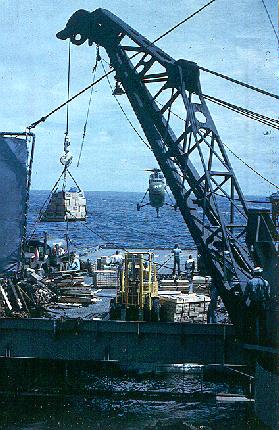 Exercise off Molaki, Hawaii in fall of 1963
Helicopter landing on aft end of flight deck as heavy cargo
being loaded into LCU's in flooded well deck.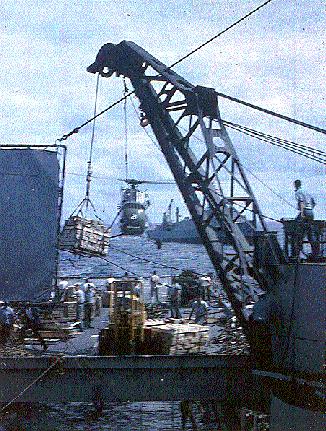 USS Point Defiance (LSD-31) in background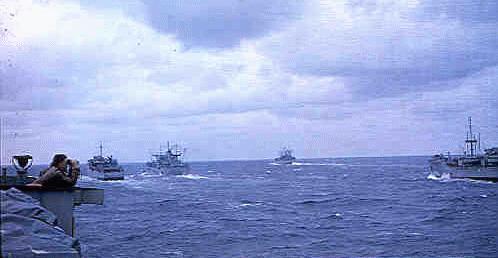 Phibron 7 with either Belle Grove or Carter Hall in background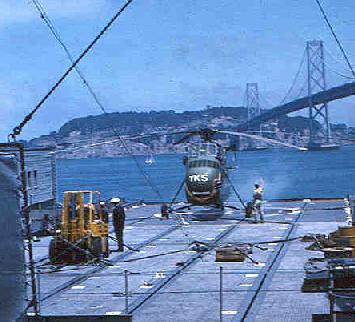 #2 Helo on deck in San Francisco. Yerba Buena and Bay Bridge in background


---
The following seven photographs were provided by Gary Zupkas a Lt(jg)
serving onboard the Cabildo during the WesPac cruise in 1968-1969.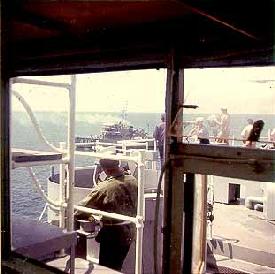 "Operation Bell Call" - Minesweeper signals for medical assistance




Signal gang: Margulis SM3, Jack SN, Karnes SM3, Morris SM3 & Hedges SM2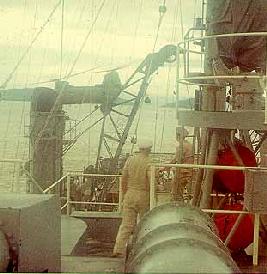 Helo ops off Viet Nam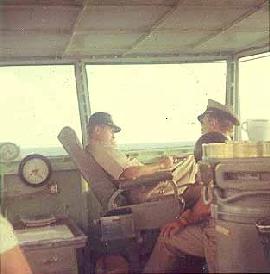 CO R.C. Johnston and Chief Engineer Lt. Reed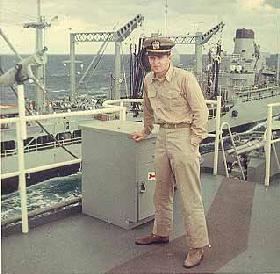 Lt(jg) Gary Zupkas underway replenishment with USS Hasayampa (AO-145)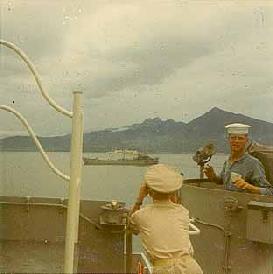 QMC Thompson and Karnes SM3. LST and USS Repose in Danang Harbor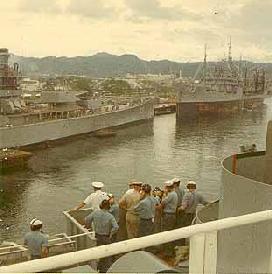 Coming into Alava pier, Subic Bay outboard USS Saint Paul


---


Jump to Photographs from the 40's, 50's, or
Amphibious Vehicles and Support Craft, Other Nautical/Naval Photographs.