The Ninth Reunion of the USS Cabildo (LSD-16) Crewmembers' Association
St Louis, Missouri - September 9 - 12, 2004
Our "Dinner on the Hill" at Favazza's
Our thanks to Walt Fulps for the following pictures.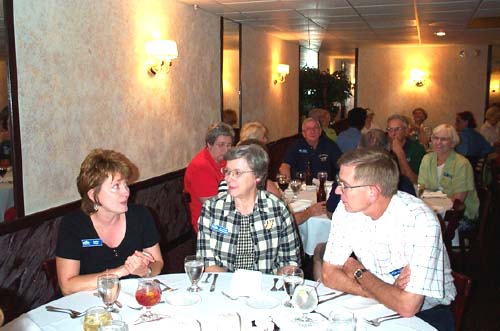 Debra Fulps with Kathleen and Ken Bredehorft New Association V.P.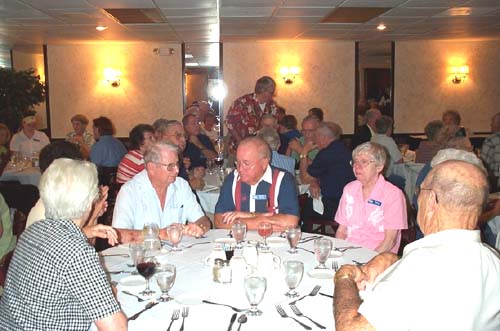 Frank Terry with Hurricane survivors Chaplin Charlie and Dolores Carroll.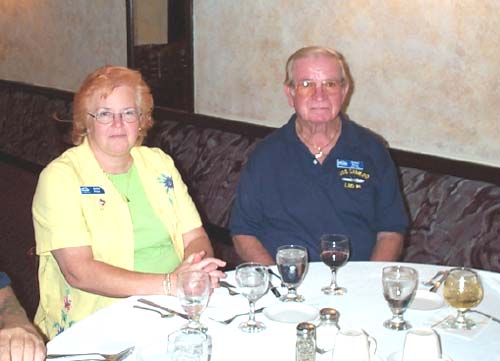 Becky and Emmit Price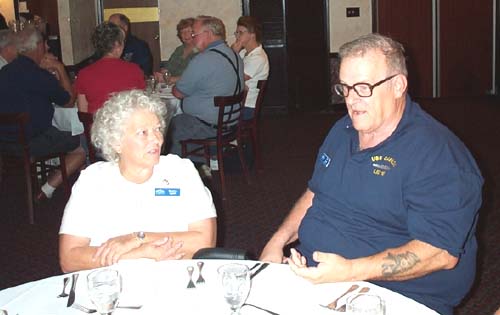 Becky and our Treasurer Jim Lyon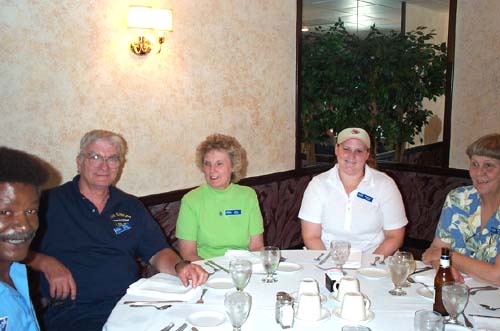 Russ Foust , Gail Foust, Kimberly Foust, Maureen Bittle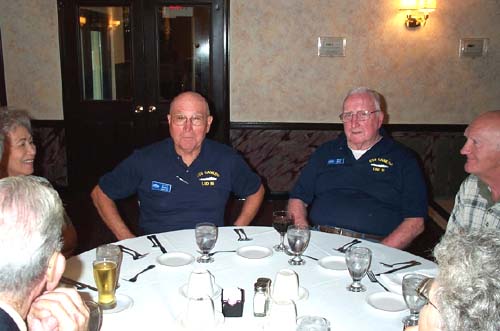 Veronica LaClear , Lewis Easter, Harry Beck, Bob Bowman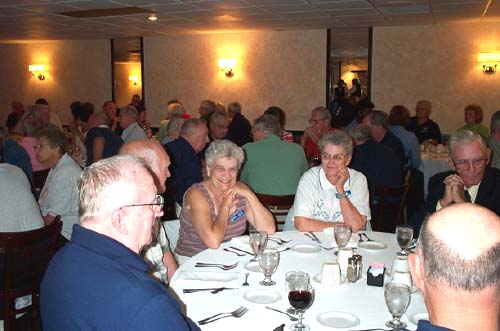 Harry Beck, Bob and Lois Bowman and Lois Szczepandowski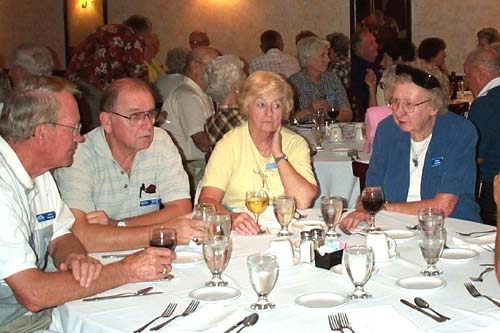 John Faynor , George White, Dorothy White, Nola Faynor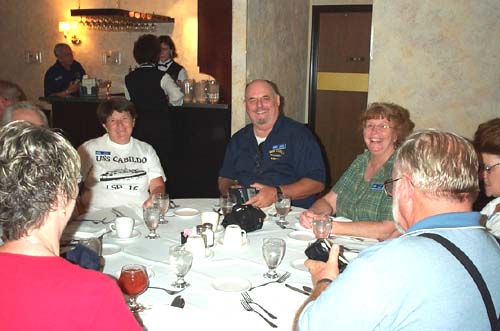 Newly elected Association President Ozzie Osborn, Carol Osborn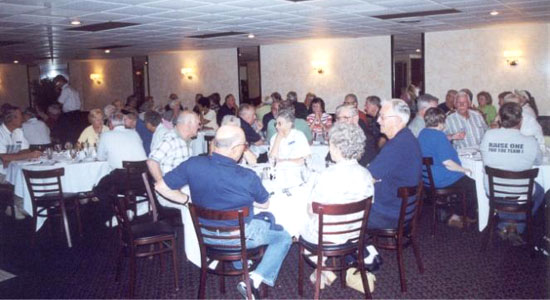 Dining Room picture co George White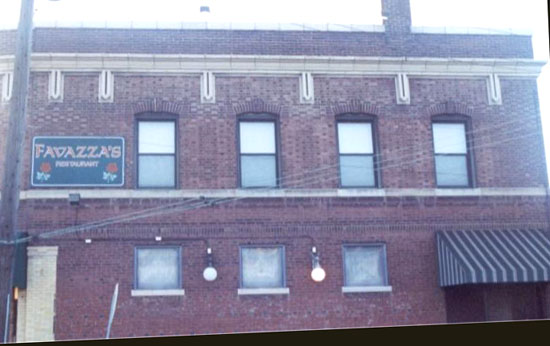 Favazza's on the Hill co George White
Return to the 2004 reunion menu,

Jump to Reunion Photographs 1996 1997 1998 1999 2000 2001 2002 2003


USS Cabildo (LSD-16) Association Website - Last Revision April 7, 2006
This page is maintained by Warren Gammeter <Webmaster@usscabildo.org>.