Pictures from the seventh reunion of the USS Cabildo (LSD-16)
Patriots Point, S,C. (Charleston) September 22 - 24, 2002.
Onboard the Yorktown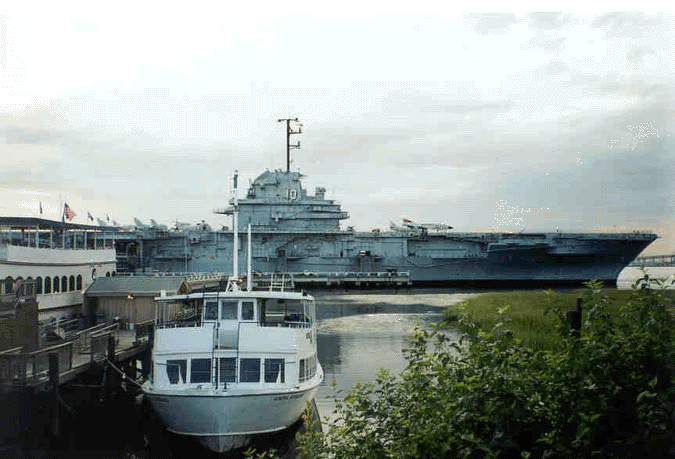 USS Yorktown CV-10 at Patriots Point South Carolina (Note the Fort Sumter ferry boat - our dinner cruise ship on the left)
---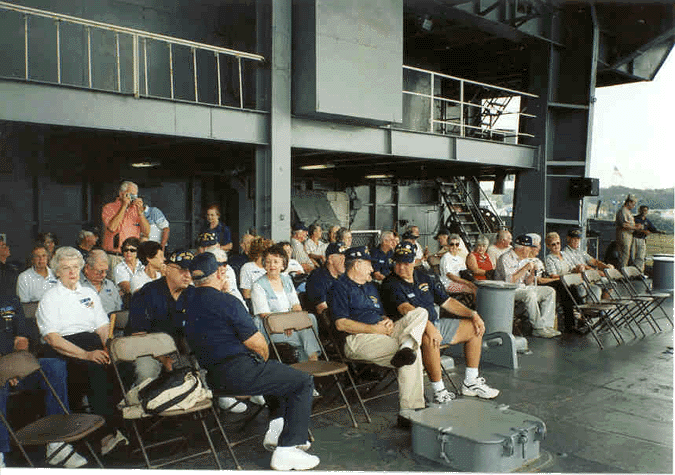 Assembling for the Memorial Service on the Yorktowns fantail
---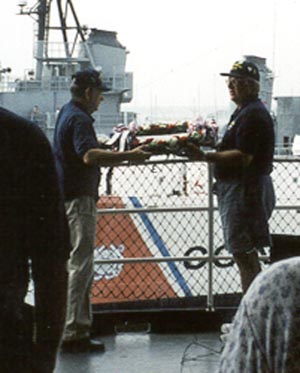 Dale and Warren dropping the wreath during the Memorial service
---
Franz Brill and George Stokem after the service
---
Our Association's President Dale Bittle
---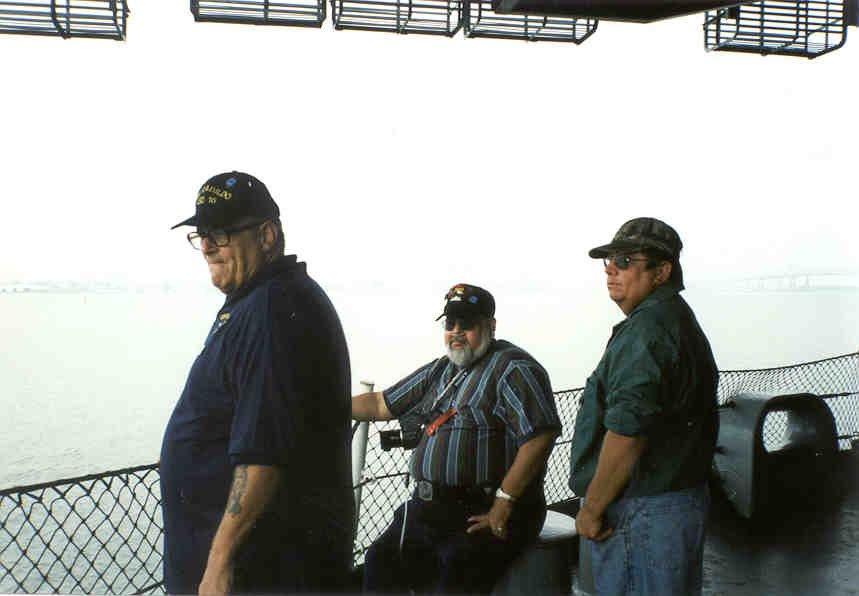 Jim Lyon, George Verhelst, Bill Verhelst
---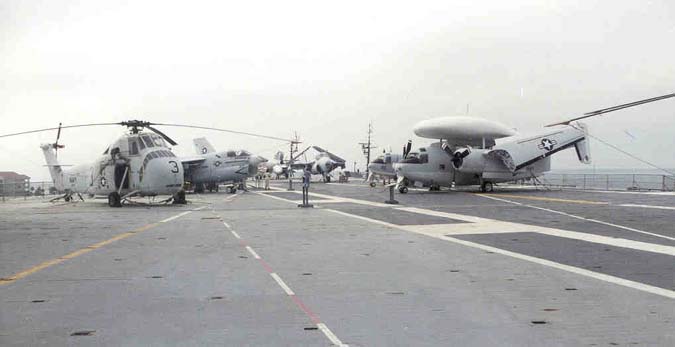 An interesting collection of aircraft on the Flight Deck
More history on the flight deck USS Yorktown CV-10
---
Return to the 2002 reunion menu,

Jump to Reunion Photographs 1996 1997 1998 1999 2000 2001


USS Cabildo (LSD-16) Association Website - Last Revision April 7, 2006
This page is maintained by Warren Gammeter <Webmaster@usscabildo.org>.